Drake's creativity knows no bounds as the rapper reveals that he is releasing an accompanying album, For All The Dogs, to match his upcoming poetry book.
The rapper announced that he was releasing his first-ever published poetry book on Saturday and later posted a message where he seemed to hint that he was releasing music to accompany the artistic piece.
The rapper has been advertising his Kenza Samir co-authored book, which is said to be a poetry collection named Titles Ruin Everything: A Stream of Consciousness, by Aubrey Drake Graham and Kenza Samir.
The book announcement has been featured in advertisements in the daily papers- New York Post, Los Angeles Times, and Houston Chronicle and sends fans to a website via a QR code, "titlesruineverything" where hints of a musical release can be found.
"I made an album to go with the book," Drake wrote on the site. "They say they miss the old Drake girl don't tempt me. FOR ALL THE DOGS," a message read.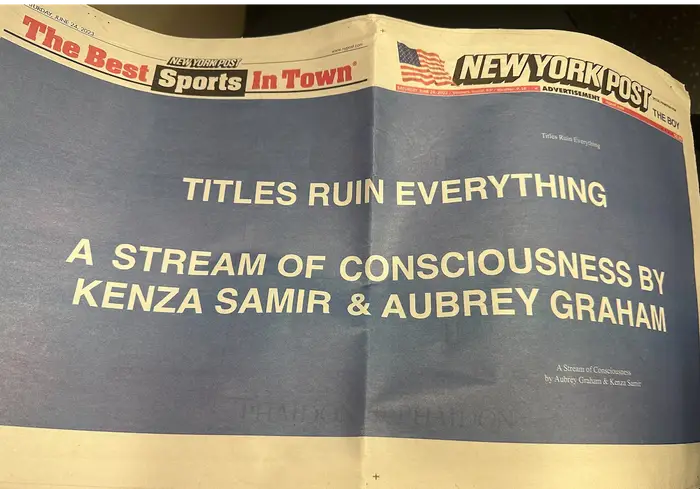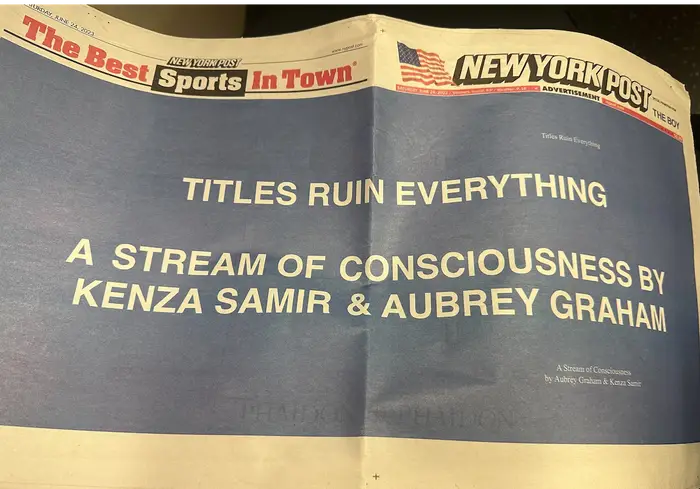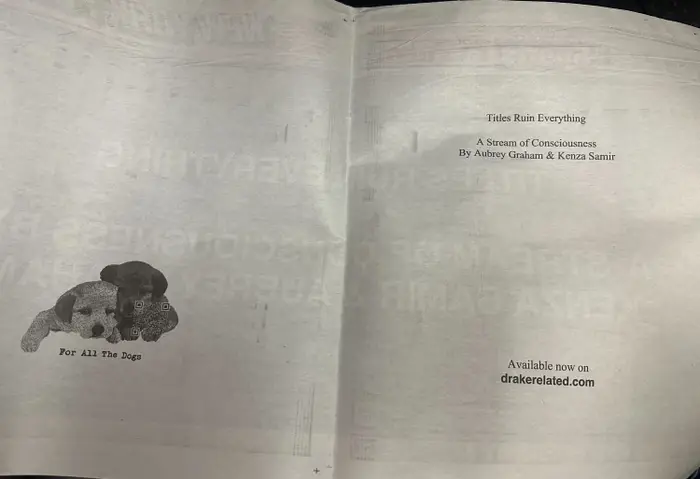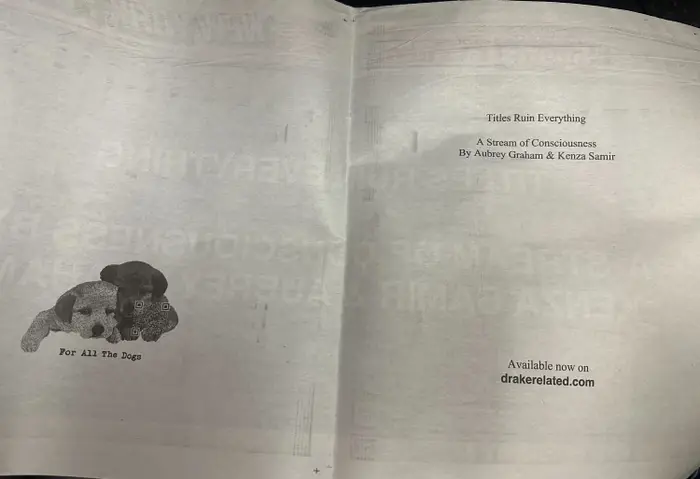 The date for the release has not been revealed, but this would be Drake's first project for 2023 following his 2022 LP Her Loss.
A release date for the upcoming album has not yet been revealed, and the new set follows 2022's Billboard 200 chart-topping 'Her Loss' with 21 Savage.
Drake's last solo album was Honestly, Nevermind, also released in 2022.
In the meantime, fans can get a copy of the book from the rapper's website, drakerelated, or the publisher Phaidon.
On Instagram, Drake wrote, "I don't know if I have ever wanted people to buy or support something more in my life…our first book is available tmrw on @drakerelated and other select retailers."
Kenza and Drake are friends, with the former receiving writing credits on past projects by the rapper.