A petition has been signed by Nicki Minaj's neighbors from the luxurious Hidden Hills community in Los Angeles to force the rapper to move because of her husband's sex offender status. It appears the petition started as trolling by Cardi B fans before gaining traction.
Kenneth Petty's past conviction for rape in 1994 continues to haunt him, especially as a rival artist fan base takes advantage of the information that he is a convicted sex offender.
The Change.org petition has received 1004 signatures out of the 1500 signatures needed and was originally started on Christmas day of 2022. The petition, which has a photo of Petty, reveals his full name Kenneth Nicholas Petty along with key information such as his date of birth, height, weight, hair, and eye color.
The petition calls to action, 'Say No Sex Offenders In Hidden Hills," seemed to pick up speed this week as 532 people signed this week.
The petition was started by a woman named Beverly Bardan, who is supposedly a Cardi B fan, TMZ reported on Friday.
According to the publication, there is no real person by the name of Beverly Bardan living in the community of Hidden Hills which is home to many celebrities like the Kardashians, Kanye, Prince Harry and his wife, Adele and many others.
In part, the petition mentions Minaj's address and goes on to share that Petty is a "level 3 sex offender" who had a previous conviction for attempted rape of a 16-year-old girl.
The petition says the father of one also has a "high likelihood to reoffend" and has a criminal history as he was found guilty of murder in the past.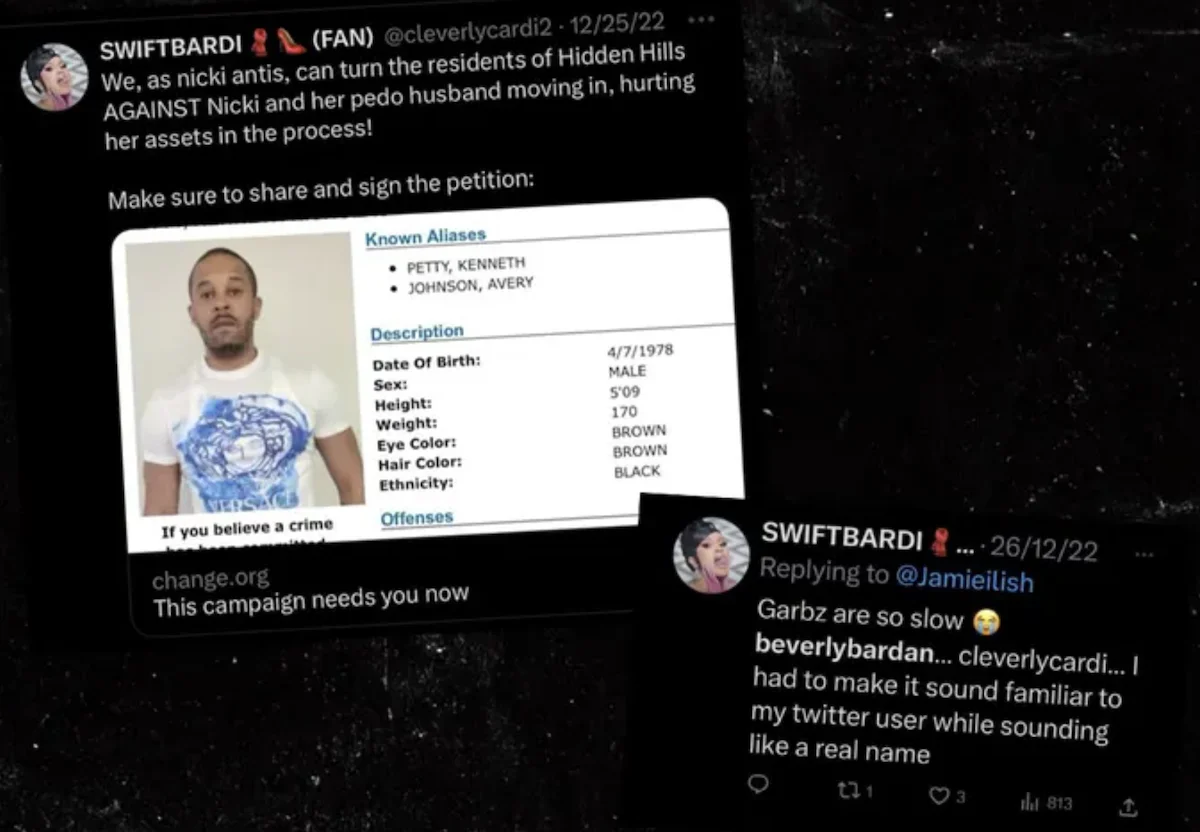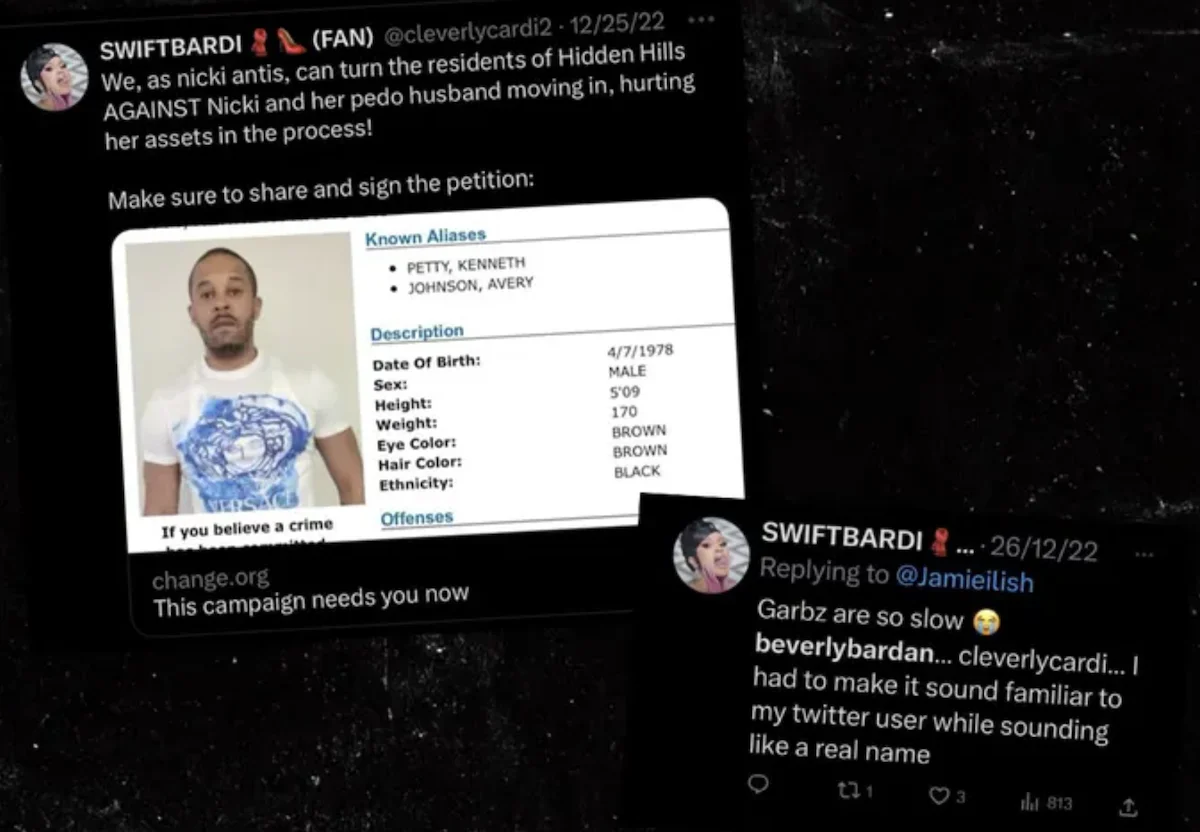 Petty moved to California in 2019, shortly after marrying Minaj. According to the petitioner, this has caused property values in the community to drop.
"The Petty couple moving in would lead to the appraisal value of our homes to go DOWN due to safety concerns. It would lead to children and women being a target. We, the residents of Hidden Hills, must put our resident's safety first. Don't wait to receive a letter from the government saying a predator has moved in near you. DO NOT allow this dangerous sex offender to live near you, SHOW that you are against sex offenders in our Hidden Hills neighborhood," the petition read.
The Hidden Hill Community Association has no not reacted to the petition that went viral this week.
At present, Petty is homebound on house arrest following a one-year sentence for failing to register as a sex offender when he moved to California in 2019.
It seems that mischief makers have been targeting Minaj, who was reported last week for abusing her two-year-old son. According to TMZ, CPS showed up at the rapper's house following a concerning report about Papa Bear. However, officials determined that the child was healthy and did not take further action.
Later that evening, the police again showed up at the Petty residence over a report that there was a fire at the residence. Turns out there was no real fire and just the artist being doxed by a mischievous person or persons.