Florida rapper YNW Melly's trial will go on after the judge denied his attorney's motion for a mistrial lawyer just four days into the trial.
On Tuesday, reporters in the courtroom said Judge Murphy III told Melly's lawyers to speak to their client about whether a mistrial is what he wants. A mistrial effectively means that the trial he is in is concluded, and he will return to jail for the prosecution to prepare for another trial. Given that he's spent almost five years in jail, the rapper, real name Jamell Demons, would have to weigh his decision carefully because if he does choose to go on but is convicted, he is facing the death penalty.
After a recess, the judge ruled that there won't be a mistrial. Written reasons for the decision have not been released as yet. However, the court is on recess because a juror is in the ER.
The decision by Judge Murphy comes following an explosive testimony from Melly's ex-girlfriend's mother, Felicia Holmes, who was declared a hostile witness while on the stand on Friday.
On Tuesday, YNW Melly's lead Attorney, David A. Howard moved a motion for the judge to strike the evidence that was elicited from Holmes and give accompanying jury instructions because the evidence was prejudicial to his client.
Judge Murphy asked that the attorney put the motion in writing by outlining everything he wanted to address.
In the meantime, so far, the prosecution has called Holmes because they could not find her daughter and Melly's ex-girlfriend, Mariah Hamilton.
Holmes's testimony on Friday featured testy exchanges with the prosecutor Kristine Bradley and sidebars throughout the testimony due to objections from Howard.
Throughout her testimony, Holmes maintained that she was afraid of the prosecutor and law enforcement, who she said threatened her with jail if she did not testify. She also accused the prosecution of forcing her to say what they want to say and also said she does not recall anything from a statement she gave to authorities back in 2018.
In a new statement from December 14, 2022, Holmes denied remembering making a statement on December 12, 2018, nor the contents of that statement. At one point, she was excused to consult with her lawyer after admitting that she did receive money from YNW Melly. Moments before that admission, she had denied that she ever received anything from the rapper until the prosecutor whipped out a bank transaction sheet to prove otherwise.
Melly's lawyer later objected to the prosecution's motion to treat the witness as hostile, but Judge Murphy granted the request leading to the prosecution putting leading questions to the witness.
Despite the protests from Howard that the prosecution was intimidating and coercing the witness, during a sidebar when the jury was excused, the prosecutor told the Judge that Holmes' 2018 statement was critical as she mentioned that Melly called her on Facetime on the night of the killings and she described his location as "the crime scene."
Extracting that in testimony would mean that the prosecution has a leg up in establishing the burden of proof that Melly was guilty beyond a reasonable doubt as police say he has denied anything to do with the double murders of his best friends, but her testimony proves that he was at the 'real' crime scene where YNW Juvy and YNW Sakchaser were killed.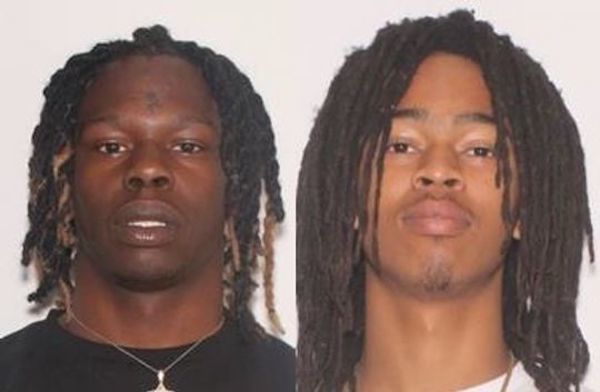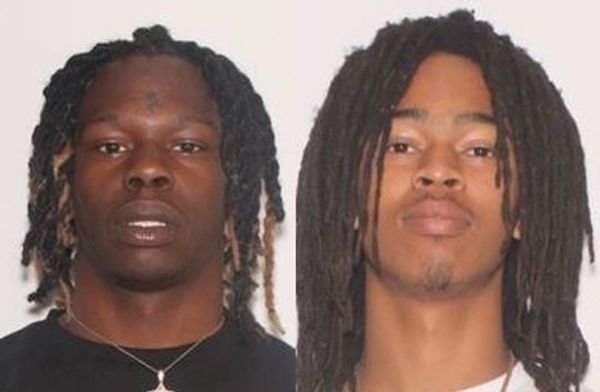 Holmes' 2018 testimony also addressed a post on Instagram where she aired her grievance at spilling information on Melly because she has not received any money from him or his manager.
"The promises that were made to us by YNW for me to quit my job & they would take care of us were all lies. They didn't want us talking with prosecutors but now they have all disappeared. I quit my job based on what Track & his wife or company said now look. We can't go home. We spending all my money I worked for & they taking trips & enjoying life. If you think I was a beast before. Wait until this trial. I'm not holding anything back. I'm doing what I should have done in the beginning. They can call me Mz. Snitch Bitch," an Instagram DM from her account read.
Melly is facing the death penalty if he is convicted on two counts of first-degree murder for the killing of Anthony Williams, aka YNW Sakchaser, and Christopher Thomas, aka YNW Juvy. His trial is separate from his co-accused, Cortlen Henry, aka YNW Bortlen.
Both are accused by prosecutors of shooting their friends to death in a grey SUV in the Everglades and staging their deaths as a drive-by shooting.